OUR STORY
Rachana, a mother of a child with special needs started Chiranthana, 12 years ago. Coming from a corporate background, she developed life skills modules using theater as an intervention tool and has trained more than 20000 children and youth so far. From content development to socio emotional learning and various therapies, her work extended to urban and rural areas, both with typical and atypical children. Graduating from spastics society of Karnataka, she has worked with Down syndrome, autism, cerebral palsy dyslexia and other difficulties. She has produced and directed more than 35 theatrical productions for children and youth. In June 2019, she set up Chiranthana – holistic development and skill development center for people with disabilities.
VISION
Building human capabilities among people with special needs to empower them for functional and happy living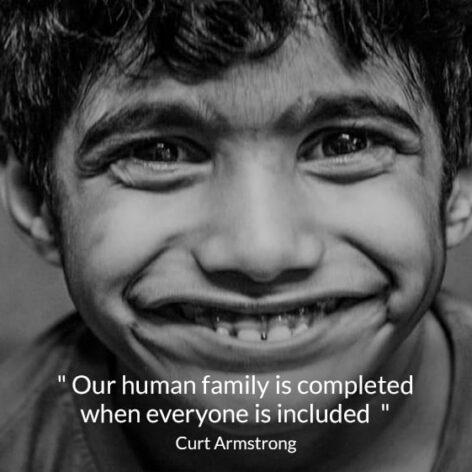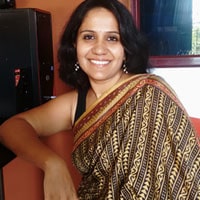 Rachana Prasad

Founder – Managing Trustee
Rachana Prasad has been working on people and development for over 18 years. Starting her career in Human Resources, Rachana has a strong foundation in leadership, learning and organizational development. After the first few years working in the corporate world, she found her calling for alternative education developing life skills and soft skills through storytelling and theatre.
Rachana started taking on training programs in various urban to rural and suburban areas. She imparted drama therapy to help people across all ages.
Rachana is a pioneer in using soft skills/theater to children of differently abled needs like Autism, Downs, CP and other syndromes. Rachana has been instrumental in scripting, directing and producing more than 35 theatrical productions independently across Bangalore and surrounding villages. Bharath Diaries, Ganga and her friends, Man the Saviour, Bhalle Casa, Dhruva, Bala Vikasa, Sattavaru Yaaru are some good examples of productions written, developed and directed by Rachana. She recently directed an International play, A Muslim in the midst which saw 8 shows in Bangalore.
A visiting faculty with many colleges ,she teaches storytelling and communications to students, imparting education in ideating, conceptualizing, visual communications, scripting, characterization and screenplay. She also works with corporates and helps them design training content and delivery
Rachana started her career as a HR Executive and slowly rose to managerial positions before becoming an entrepreneur. Chiranthana, her brain child was started in 2008 and today it's a not for profit organization catering to human capabilities building among children and youth with special needs
An MBA from Symbiosis, Pune (Human Resource Management) and Training specialization from ISTD (Delhi), she also holds a PG Diploma in Inclusive Education from Spastics Society of Karnataka and Theater training course from Rangayana, Mysore. She has acted in TV commercials and TV Serials, and has also worked on scripts for plays.
Featured in Better India, Mums and stories, Women of Courage, Your story, and recently awarded a Rex Karamveer chakra fellowship for her exemplary contribution in social space.
Deepthi Sharma

Mentor (Academics and Computers)
A Lifeskill trainer and trained counsellor from a renowned academy in Bangalore, Deepthi is actively involved in training our students on computer skills and helping them to get to learn advanced levels of digital skills.
She is a science graduate from Christ University and has had 12 years of corporate experience in organizations like Tata Teleservices & Wipro, before she took upon alternate education training as her career option.
Apart from being a trained Bharatanatyam Dancer, Deepthi is also actively involved in women empowerment programs at Vasantharathna Foundation for Arts.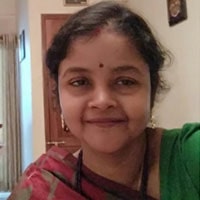 Nithya Ramakrishnan

Mentor (NIOS)
A commerce graduate from Kolkatta university and a MBA in human resources, Nithya worked with Ernst & Young Consulting and Advisory before she quit her job to take up teaching the special needs and underprivileged. A mother herself of a child with special needs, Nithya mentors students at Chiranthana on NIOS training (both secondary and sr. secondary)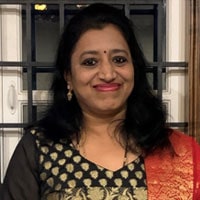 Veena Sudhindra

(Trainer – Life skills and theater arts)
Veena Sudhindra is a professional anchor, a passionate theater artist and an accomplished bharatanatyam dancer. She has anchored many big events and has acted in many theaterical and dance productions. Having done her graduation in Arts and PG in personnel management, Veena Sudhindra handles life skills and theater arts to students at Chiranthana.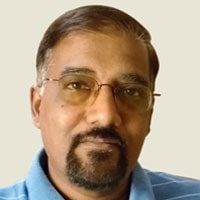 Srinath Bidare

Trainer Fine Arts
Srinath Bidare is an artistic genius. With a diploma in applied art from Davangere, he has participated and won many national and International art competitions. He helps students at Chiranthana express themselves freely through art forms.
Narayan Swamy
Narayanaswamy B.S. is presently an independent consultant specializing in finance and valuation fields.
He holds Masters Degree in valuation ( Real estate) and is a Member of Royal Institution of Chartered Surveyors. He also holds Diploma in Business Finance from ICFAI and is a Certified Associate of Indian Institute of Bankers.
He has over 34 years of experience in Banking industry. His field of specialisation is in Corporate Credit where he has developed keen interest in corporate credit matters. He has been consultant in Corporate valuations involving valuation of tangible and intangible assets. The clientele include ABB, Strides, CISCO, Indena India Ltd, Manipal Group, RMZ, Prestige, HDFC, Bennet & Coleman, Raheja, Ozone, Chartered group etc.
Shantheri Mallaya
Shantheri Mallaya is a journalist with around 13 years of experience in technology journalism, having worked in media houses that specialize in niche enterprise IT publications - both print and digital. She is currently executive editor in a global media house whose India operations are based in Bangalore, and manages the India editorial operations and event content anchoring for the digital brands of the media house. Besides her primary career, Shantheri is an avid reader, blogger and an active theater person, having worked in English and Kannada productions both onstage and back stage. Shantheri is co-founder of Art Courtyard - an arts initiative that seeks to bring artists across media and genres to come together for discussion and debates. She is also involved in mentoring life skills to a student from a government school through MentorTogether, an NGO that facilitates one-on-one mentoring relationships for disadvantaged young people. She is a published author of a novella "A game of Pawns", co-authored with two others. Shantheri is a commerce graduate and a post graduate in journalism, having completed her studies in Bangalore. She loves music of all genres, is a foodie and absolutely a travel person, having undertaken both personal and work travel with aplomb and ease.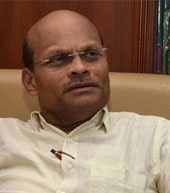 M.K. Sridhar
A Doctorate in Philosophy and a senior academician, Dr Sridhar's life has inspired many. He has held many eminent posts, having served as Member Secretary of the Karnataka Knowledge Commission and Karnataka State Innovation Council. He is a trainer for various organizations, a passionate activist for social and national causes.
He was conferred with the Karnataka Rajyothsava Award by Government of Karnataka, Kempegowda Award by Bruhat Bangalore Mahanagar Palika (BBMP), and General President Gold Medal by Indian Science Congress Association.
He serves on the Advisory Board of prominent nation level education councils such as the CABE, All India Board of Management Studies, AICTE, Executive Council of Central University of Gujarat, among others. He is also the Honorary President of Centre for Educational and Social Studies (CESS), an initiative of Vidyarthi Shikshana Seva Trust.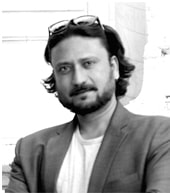 Anand Rao
He is the author of the critically acclaimed A Muslim in the Midst that opened to sold out audiences and standing ovations at New York's Hudson Guild Theatre. A Muslim in the Midst won a nomination for the best play/musical award at New York's Thespis Summerfest 2016.
Equally proficient in both Kannada and English, Anand was born and raised in Bangalore, where he played prominent roles in over 50 theatre productions in English and Kannada. Along with Radio personality, Prakash Paul, he co-founded the highly successful Resonate Voice Acting Workshop that trained thousands of people within the first 4 years.
A strong proponent of social justice, multi-cultural theater and performing arts, he has worked closely with many multi-ethnic performing arts groups in Utah, New York and New Jersey, directing plays, hosting stage shows, training children, writing scripts and offering strategic advice to individuals and companies. Anand's traning includes screenwriting under Ela Their, and improvisation techniques under Michael Gellman. Additionally, Anand has an M.B.A. from the Westminster College in Salt Lake City, Utah, and Graduate Certificate in Integrated Marketing Communications from the University of Utah. He also has an M.A., in English Literature, B.A., and advanced studies in journalism and public relations from Universities in India.He is currently working on a musical based on an ancient Indian classic, scheduled to go into production in Summer 2017.
Shyam Kaluve
Shyam Kaluve is currently Co-Founder and CTO at Gramonnati – an early stage social enterprise startup focusing on developing rural entrepreneurs and equipping them with knowledge, leadership skills, and technology to develop products/solutions for the rural communities. Always fascinated and passionate about new technology his focus has now shifted towards the application and adoption of technology by the masses towards a more equitable and sustainable world. Currently an adviser to startups Astrome and Teslom basedin Bangalore. .
Pramod Murthy
Pramod Murthy has been working towards providing access to quality education in Government (Public) schools (especially rural schools), through a project called Multi-Dimensional Learning Space (MDLS).
Interests - Product Roadmap, Strategy, Incubation, Build and mentor high performance teams, Solutioning, Entrepreneurship, Disruptive ideas, Software Engineering, Storage, Data Security, Big Data, Log Analytics, Connected Machines, Education in Government Schools
Sandeep Bhatt
Sandeep Bhatt has been actively engaged with Chiranthana over a period of 1.6 years now. He is an assistant professor at Ramaiah Institute of Technology. In his spare time, he assists Chiranthana with teaching and actively engages his team of volunteers to work with us. Photoscape, Hardware assembly, Website development , basic computer skills are some of the areas where our students are being trained.