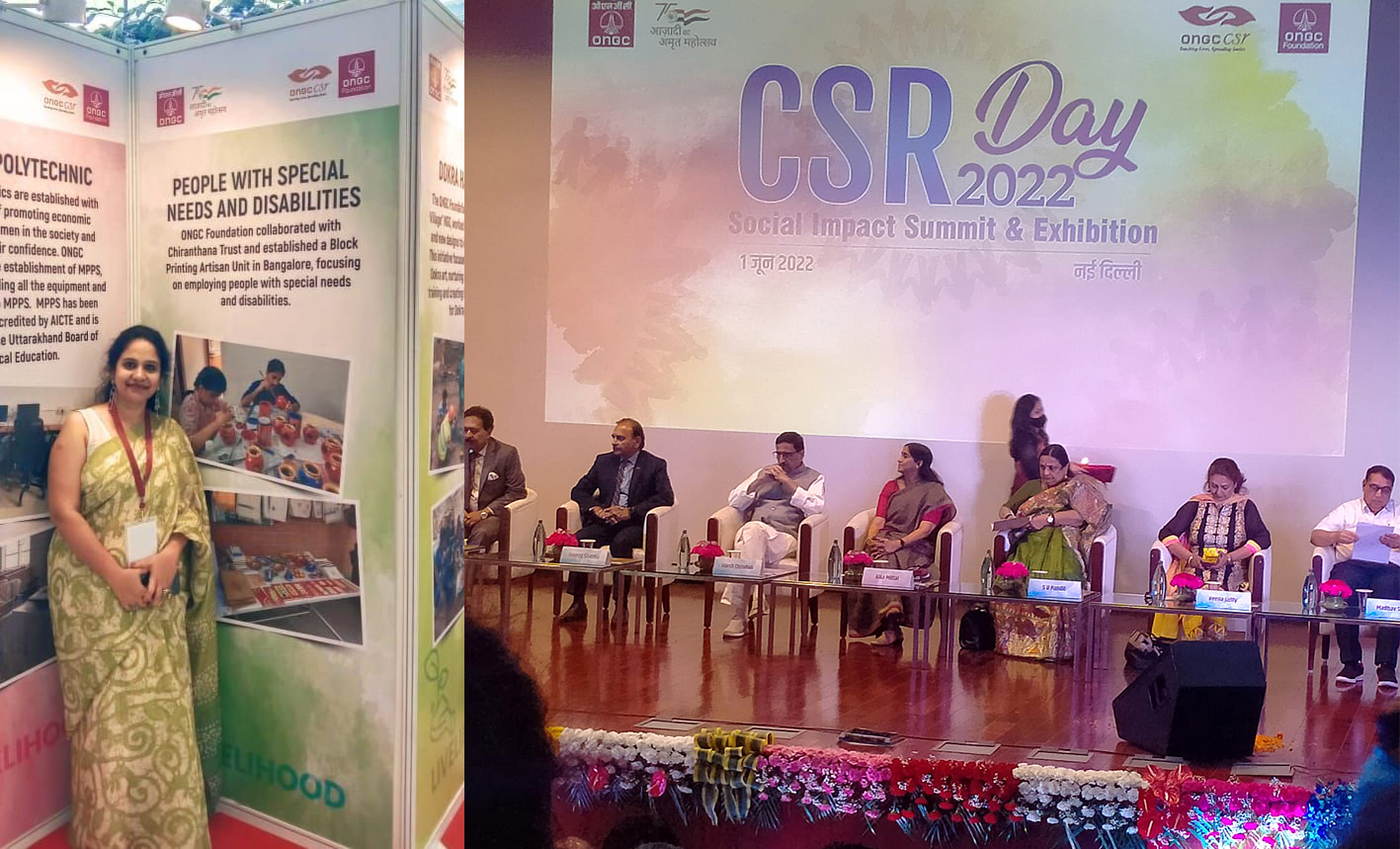 June 1,2 and 3rd, a team of 3 people traveled to Delhi to be a part of ONGC's CSR summit. This mega event gave Chiranthana an opportunity to display it's products and make good connections. We displayed more than 300 products created by people with special needs. It was a huge success and widely appreciated by all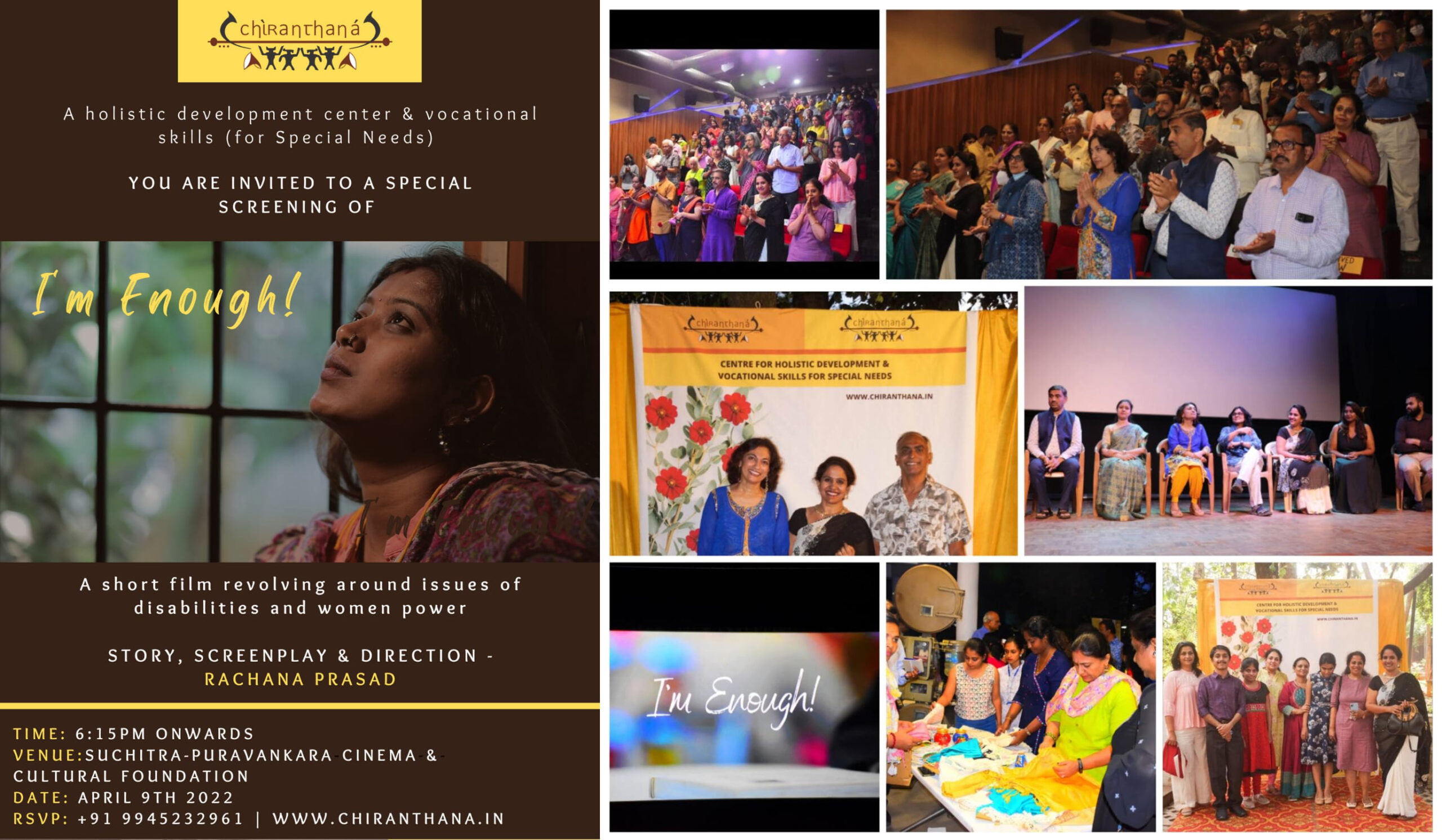 Short Film "I'm Enough" 
An exciting project by Chiranthana that addresses people with visual challenges.
Put together in collaboration with Help the Blind Foundation (HTBF), Chennai, the story, screenplay and direction for the movie are by Rachana Prasad, who debuted in movie direction with "I am Enough"
"I am Enough" revolves around the concept of creating inclusive diversity without biases or prejudice and touches upon the sensitive area of women empowerment.
The film opened to a grand successful premiere in Bangalore's Suchitra Film Society and was supported by over 200 attendees over two shows.
It was a great experience to put up Chiranthana's first-ever stall at Ragi Kana, near JP Nagar, Bengaluru! 10+ hand made interesting products by our special needs artisans, including block printed stalls, hand painted decorative plates, lamps, bags, bookmarks, pen stands adorned the walls and tables at this market.
Ration & Medical kits Distribution at Gubbi for the families of Disabled kids
Chiranthana conducted a food – ration kit and medical kit distribution drive at Gubbi taluk of Tumkur district.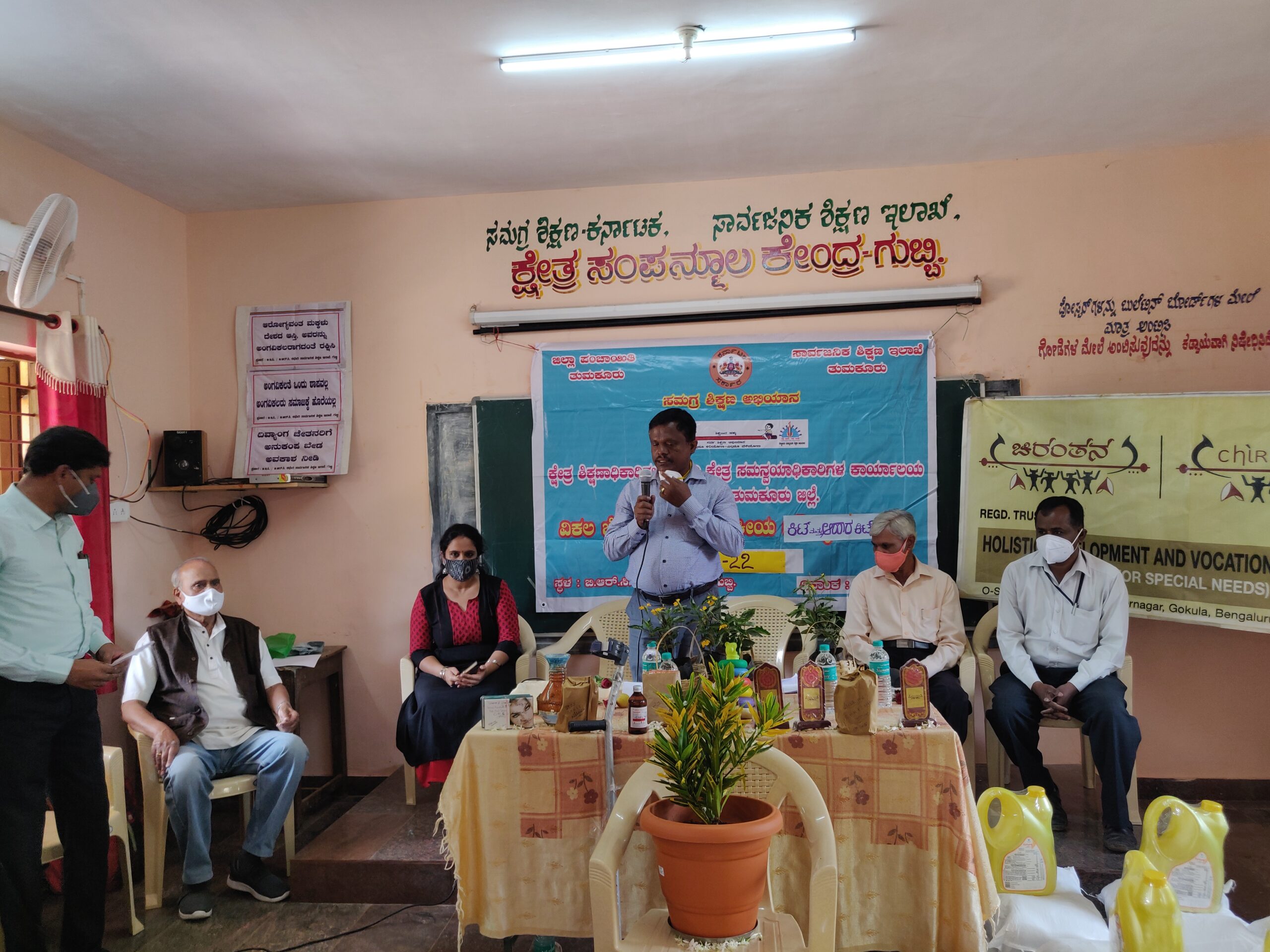 Due to Covid 19 pandemic and subsequent lockdowns, many families which are below the poverty line are struggling to earn their daily bread.
One of the worst-hit are the families which have children with disabilities who need rations and medicines regularly.
Chiranthana had approached the Azim Premji Foundation to provide the funds to help these families with basic food and medicines kits.
We thank the Azim Premji Foundation for choosing Chiranthana for identifying 150 families of children with disabilities who are below the poverty line at Gubbi taluk Tumkur district and to distribute Necessary medicines to these kids along with basic food items like groceries & cooking oil. Along with the above Hygiene, kits were also part of the kit.
We are grateful to the Education department of Gubbi taluk and the DDPI of Tumkur who have stood with us and organised the whole Distribution activities with their staff and senior officers.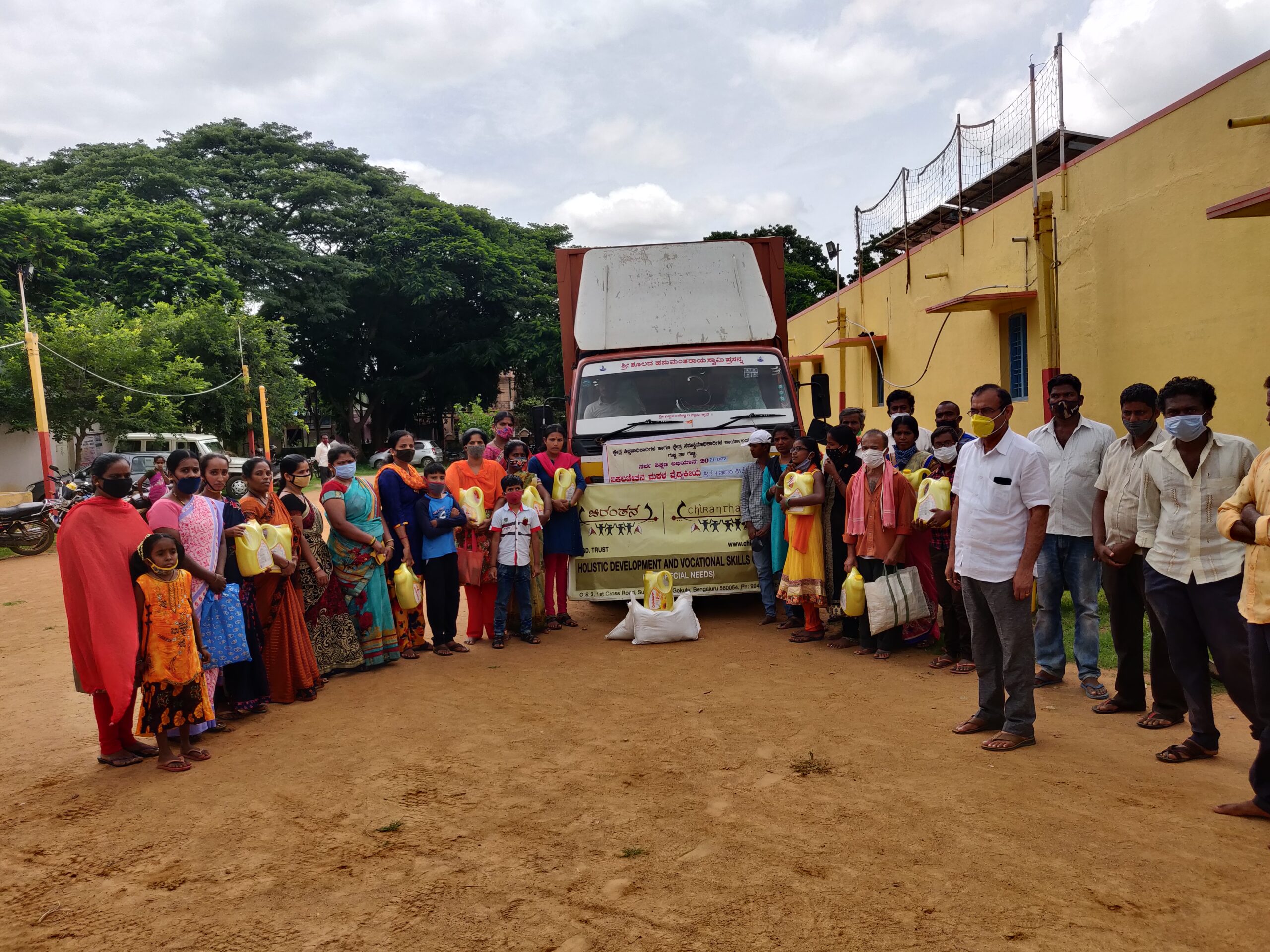 Total number of families Imapcted = 150
Number of days of the drive= 2
Number of centres covered =11
Total distance covered in KM = 550 +
Medicine kit beneficiaries = 60
Total work force involved in the drive =12.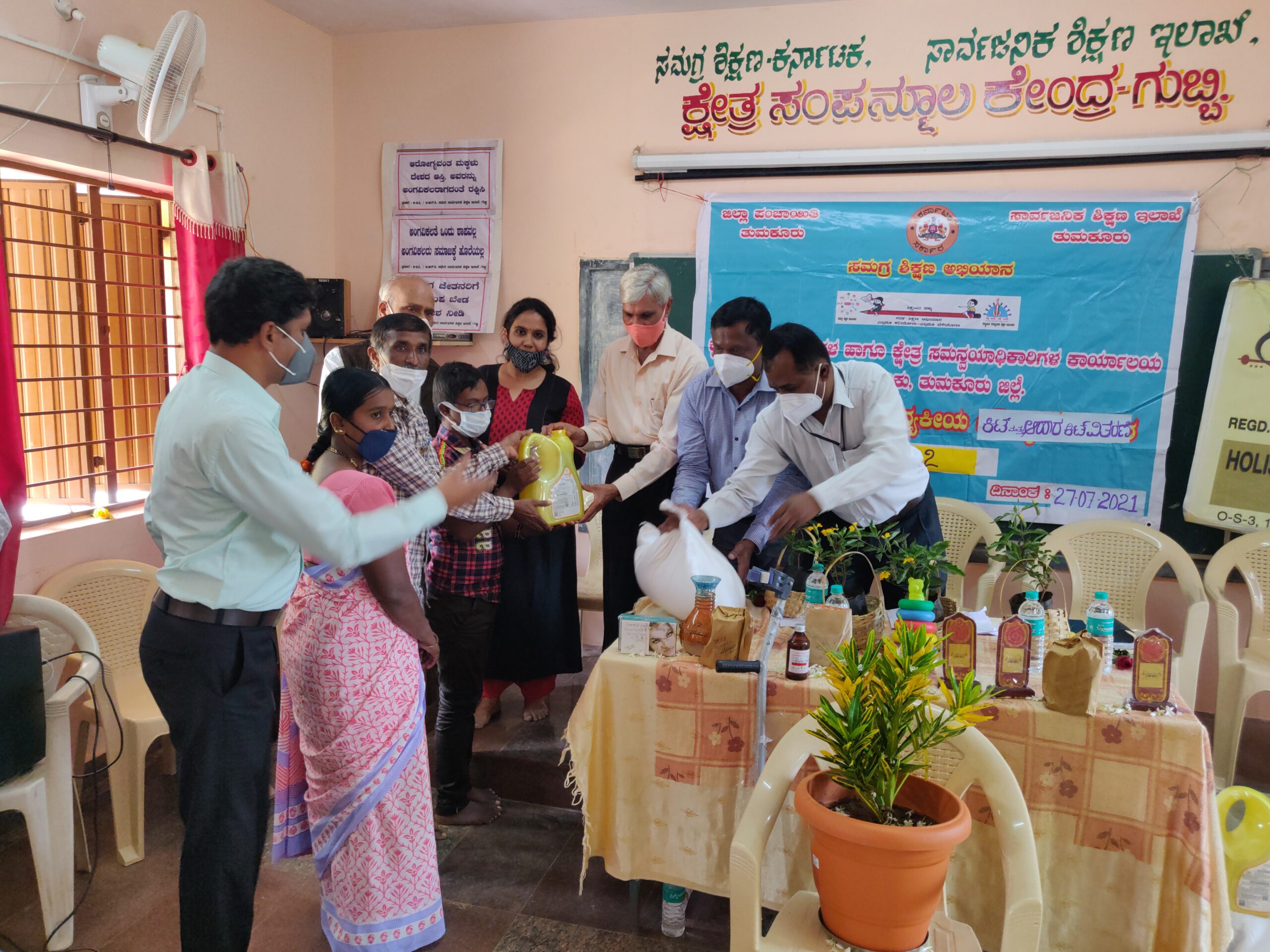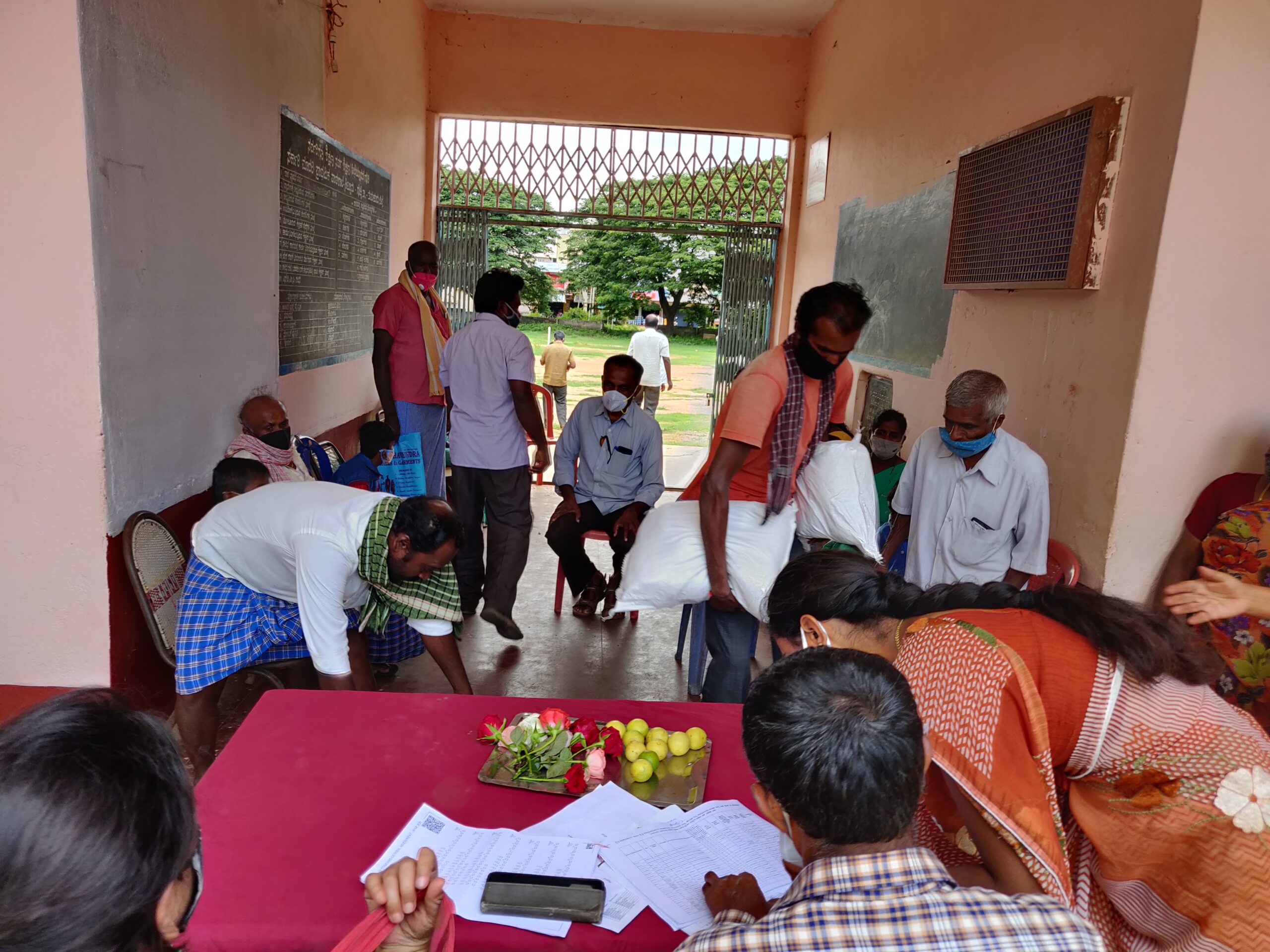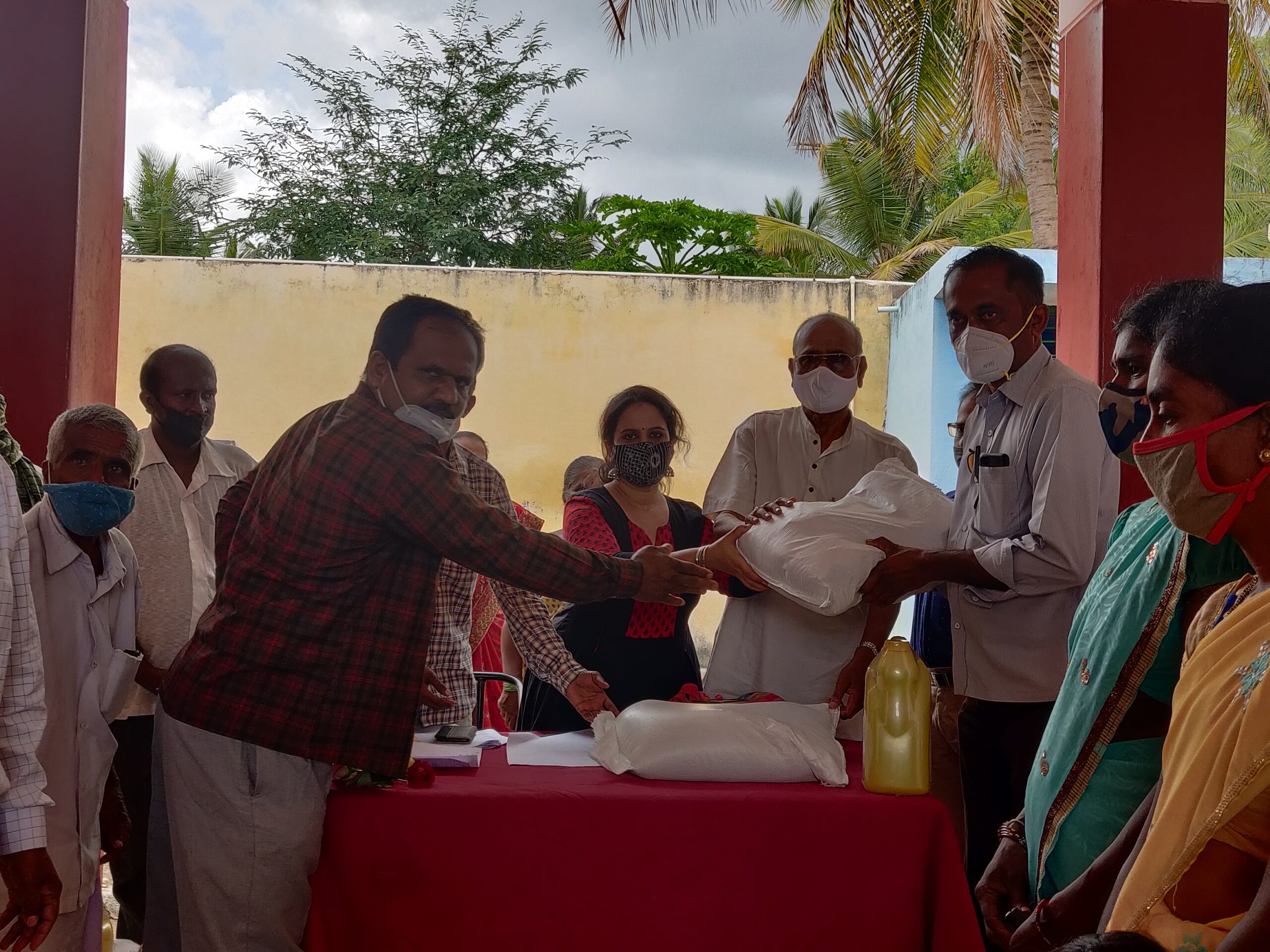 COVID – 19 – Vaccination drive by Chiranthana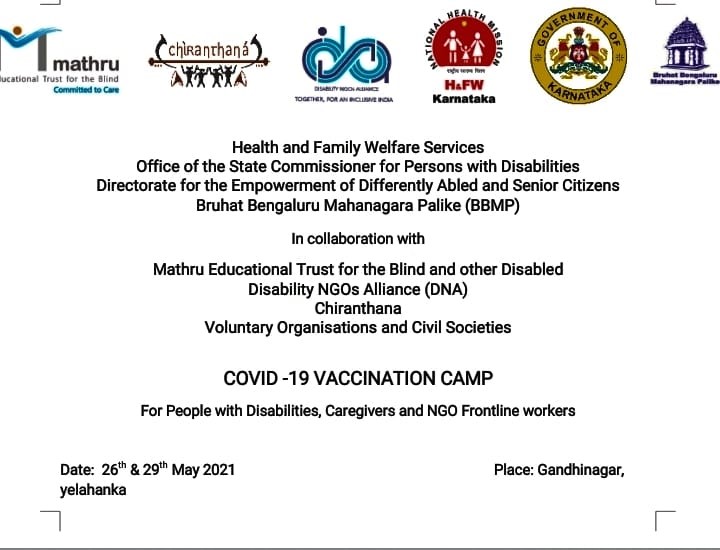 Chiranthana, in collaboration with BBMP, Disability NGOs Alliance (DNA) and Mathru Foundation conducted a vaccination drive for people with disabilities, caregivers, teachers and the entire staff on 26th May and 29th May 21. It was organised in Mathru school, Yelahanka and about 150 persons with disabilities were vaccinated.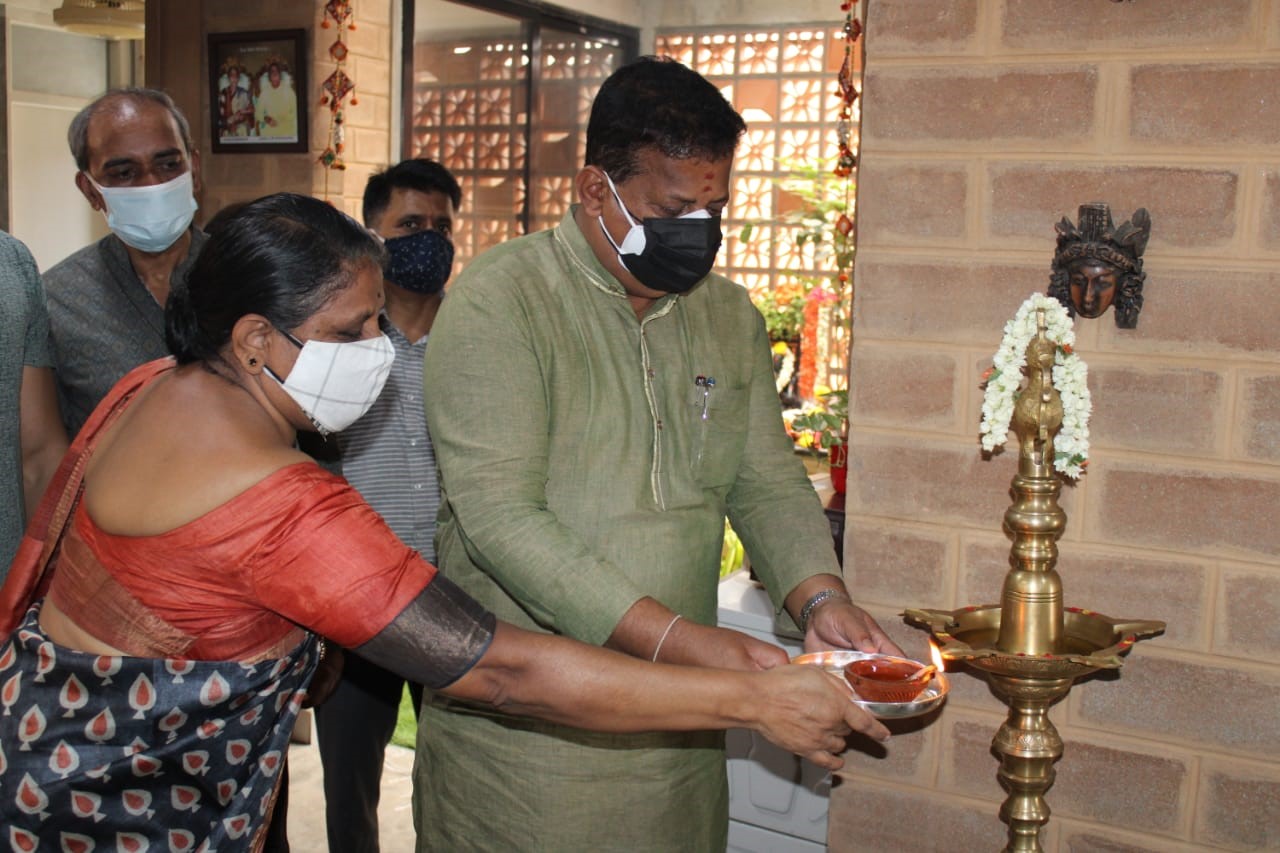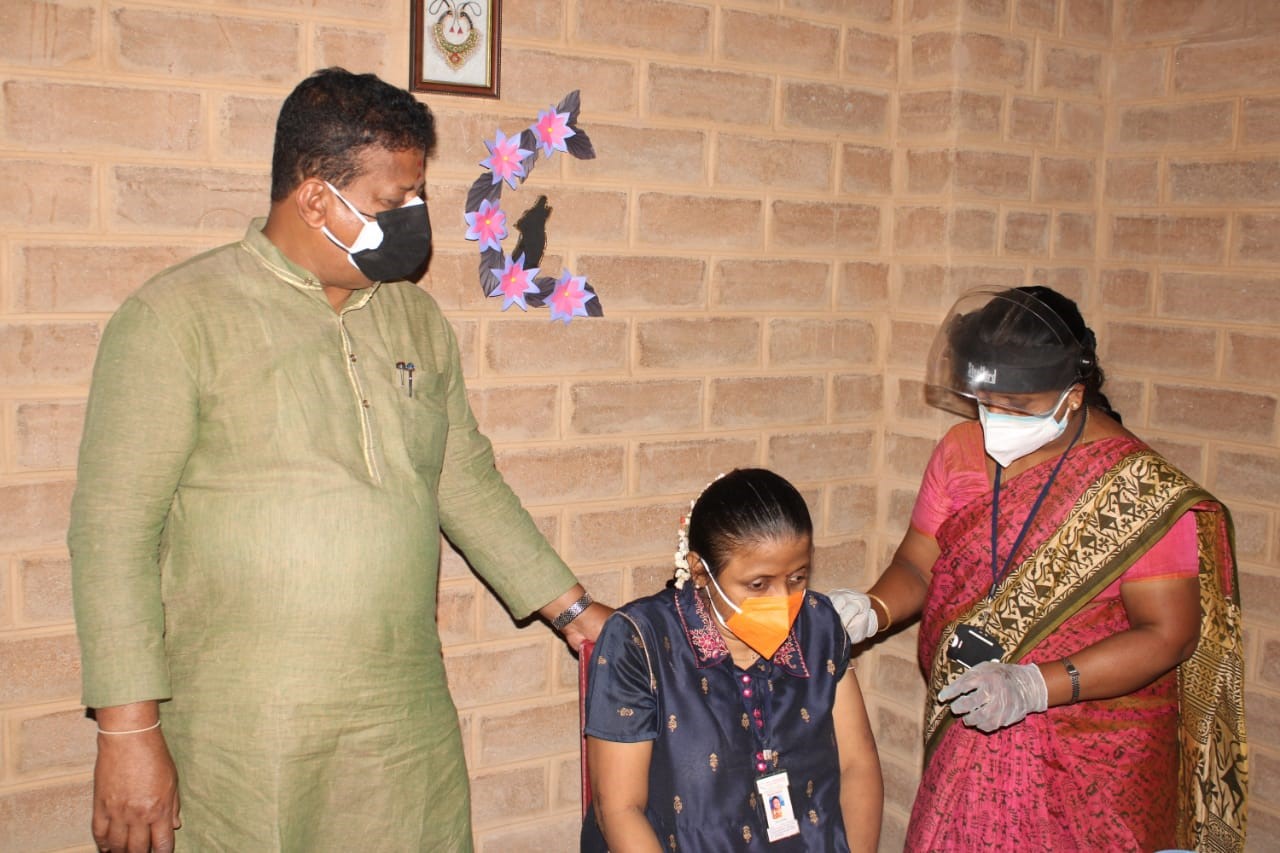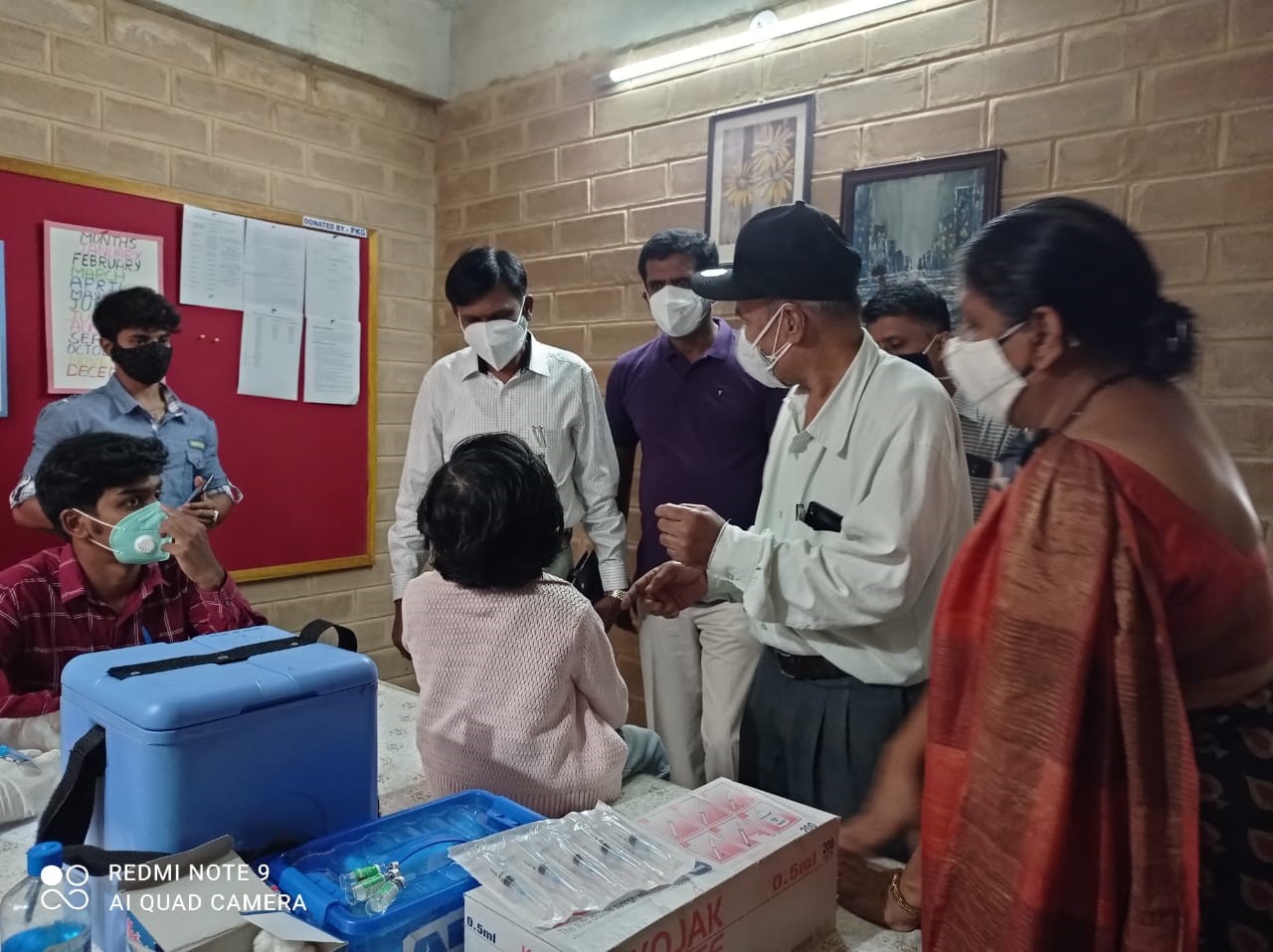 Special Kids being vaccinated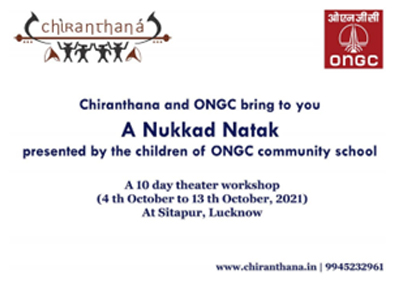 Nukkad Natak
Impact score 50 students
Street play project in Sitapur, Lucknow by Chiranthana! A much awaited street play training (Nukkad Natak) was conducted. 50 students, 5 + musical instruments, teacher and parent training programs was presented at the Sitapur market area. Students shall perform this in 10 other places and impact hundreds of people in villages. Ganga bachao, beti padavo and swachchata being the main themes of this play.  Huge thanks to ONGC Foundation for this opportunity.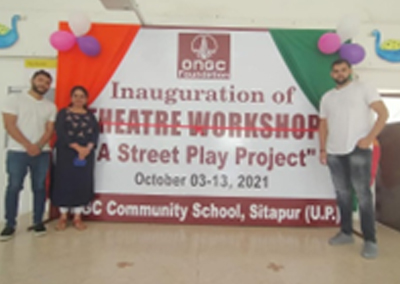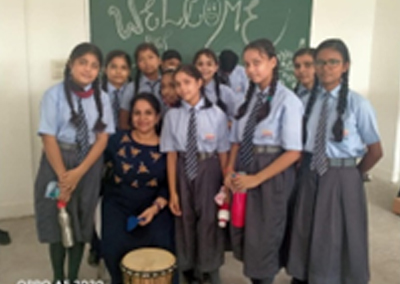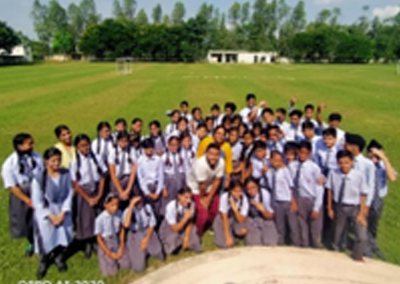 A mammoth theatrical production – The Jungle Book, consisting of 75 children with special needs held in December 2018 , was a huge success.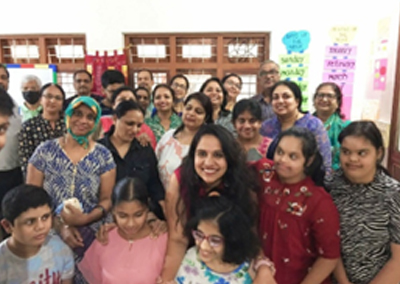 Capacity building
Chiranthana had an interactive session with parents along with Ex-Commissioner for Disabilities, Mr.Basavaraju, who helped our parents voice out their concerns. What came about was, genuine reactions from parents on extraordinary demands on families, the never-ending stressful situations of mothers and the fear of future of these children. As a collective, we can do wonders!! Our special children deserve specialized services and schemes.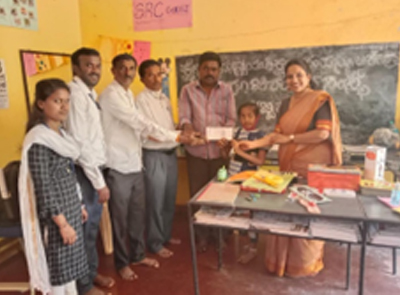 Gubbi Parent workshop
Impact score 50 Plus parents.
A parent workshop workshop was conducted in Gubbi. The response was overwhelming. It was a very interactive session with new perspectives and learnings. The child had to undergo surgery for which we gave all our support. We handed over the cheque to child's parents for rehabilitation and medication. Hope we will be able to make more difference in the lives of many more children.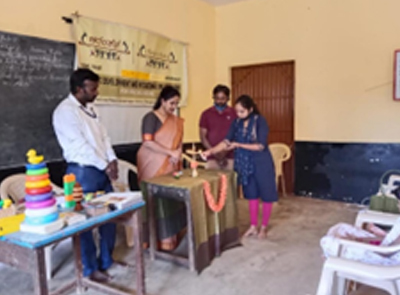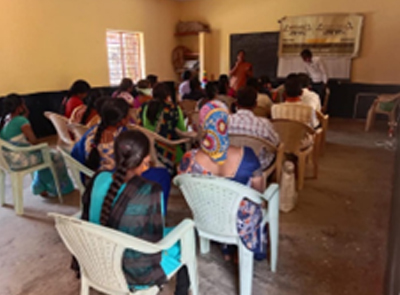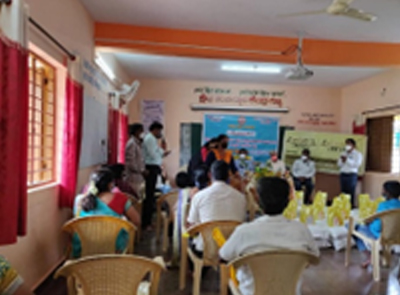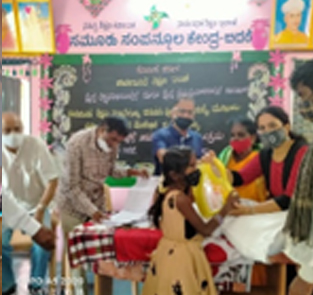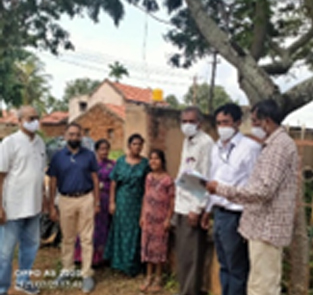 Gubbi Medical Camp
A Medical and ration distribution camp was arranged by Chiranthana in Gubbi across all disabilities. 200 + families were given ration kids, and an elaborate medical camp was conducted with 8 doctors and a team of technicians, who made this a very successful camp. From orthopaedic to ophthalmology to psychiatry, we were able to screen more than 200 students at center in Gubbi. (Thanks to AZP Foundation for supporting us with covid relief)!